The Drunken Trout Café, Hanging Rock, NSW
Welcome to The Drunken Trout Café. We named it after our unique range of Drunken Trout snacks - the taste combinations of which have been a closely guarded secret. In a weak, probably boozy, moment we have decided to share them with our café patrons.


The Drunken Trout Café is open for lunch on Sundays. BOOKINGS ESSENTIAL
BOOKINGS ONLY - 12 NOON AND 1:30PM
We are ready to accept your NSW Dine & Discover Vouchers.
Remember the vouchers expire on the 30th June 2022

Lunch and Tour packages are available for groups of 12 or more on weekdays
- how about a birthday lunch or group Christmas lunch?
Call for availability - prices from $40pp.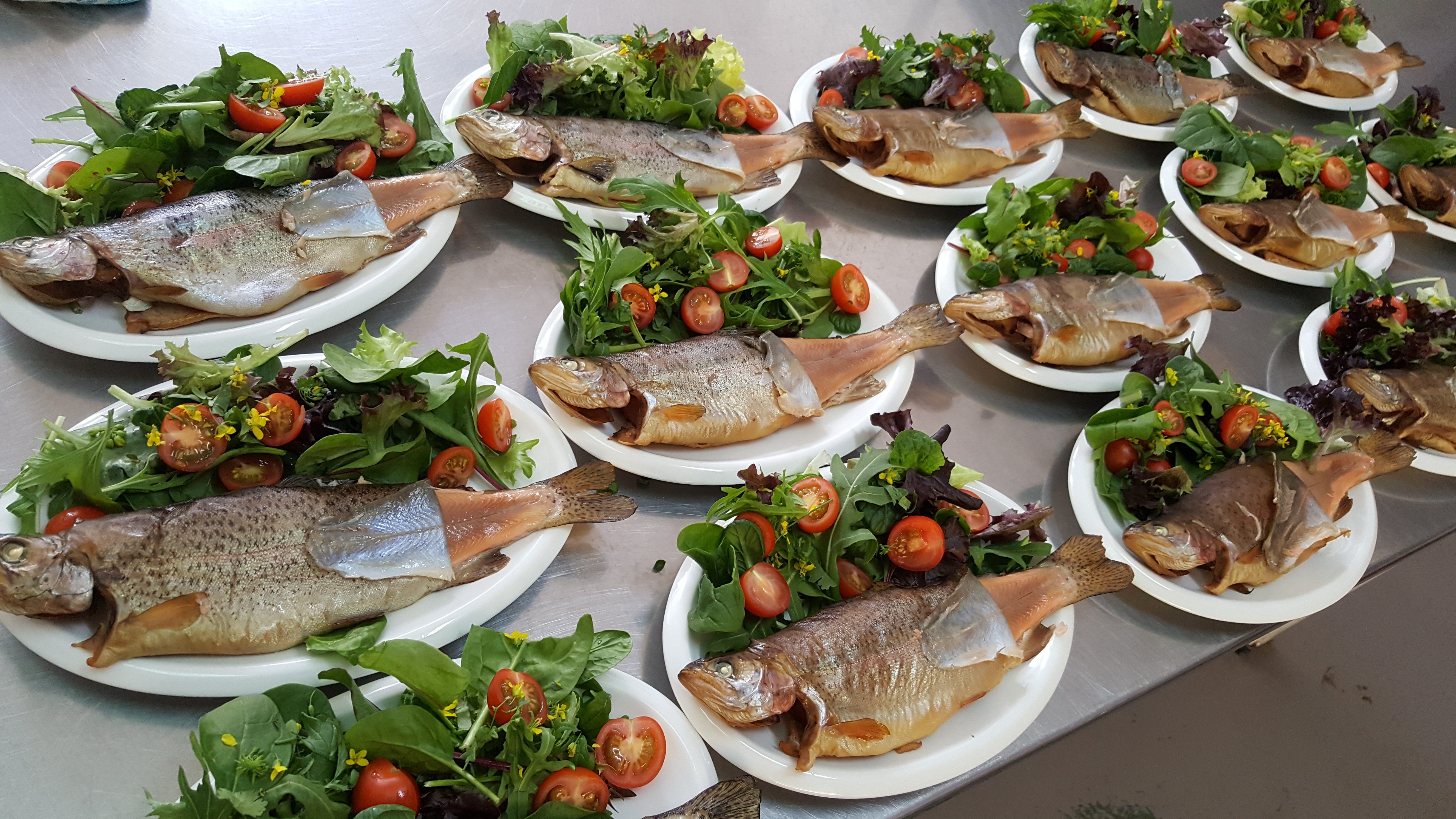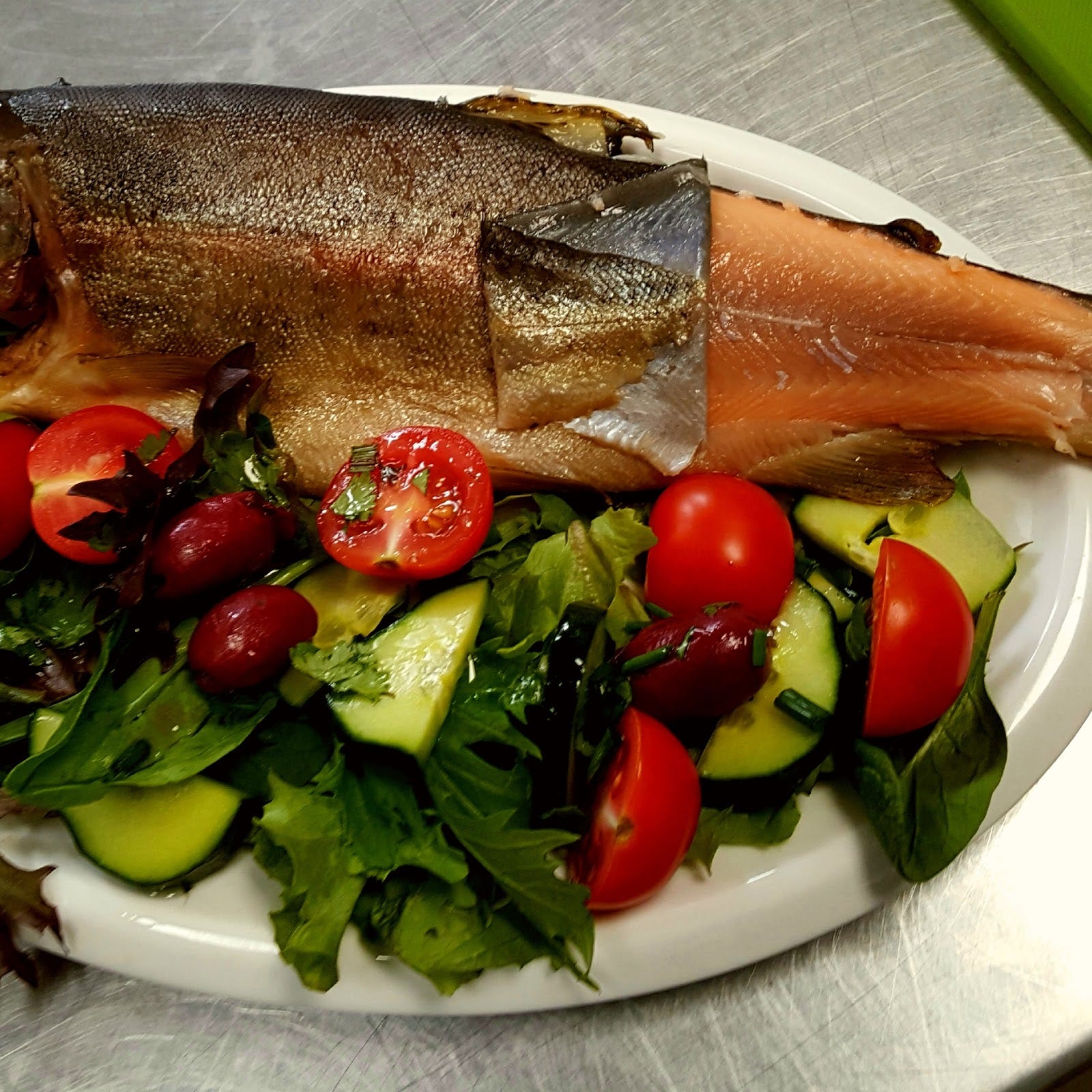 Showcasing some of our award winning products, we have a menu that has something for everyone.
We are currently BYO and advise that booking a table is essential for us to maintain a strict hygene protocol.

Prices may vary slightly to those listed below.
Starters & sides
Drunken Trout (contains alcohol) $12
Small garden salad $6
Potato chips (oven baked) $6
Our Signature Main
Smokehouse Sharing Plate - for 2 $65
Smokehouse Sharing Plate - for 4 $128
Other Mains
Warm Whole Smoked Trout & Salad $28



More Mains....
Pearl Cous-cous with Coriander, Chilli
& Lemongrass Smoked Trout $24

Pie with Salad Or Chips
(Traditional Aussie Meat Pie) $16

Vegetarian Pie or Quiche $16
Desserts & Sweets
Vanilla Ice-cream & Chocolate Sauce $9
Tiramisu with Cream, Ice-cream or both $10
Belgian Waffles, Maple Syrup and
Ice-cream $10
Cake - home baked $5.5
Raisin Toast $5
Drinks
We have a variety of soft drinks, teas and coffee available.

Alcohol - currently BYO.


OPEN for SUNDAY LUNCH
TIMES: 12:00 NOON AND 1:15 BOOKINGS ONLY
(We now charge a booking deposit of $10pp, refundable up to 48 hours prior to your booking,
that is by Friday midday for a Sunday lunch booking.)