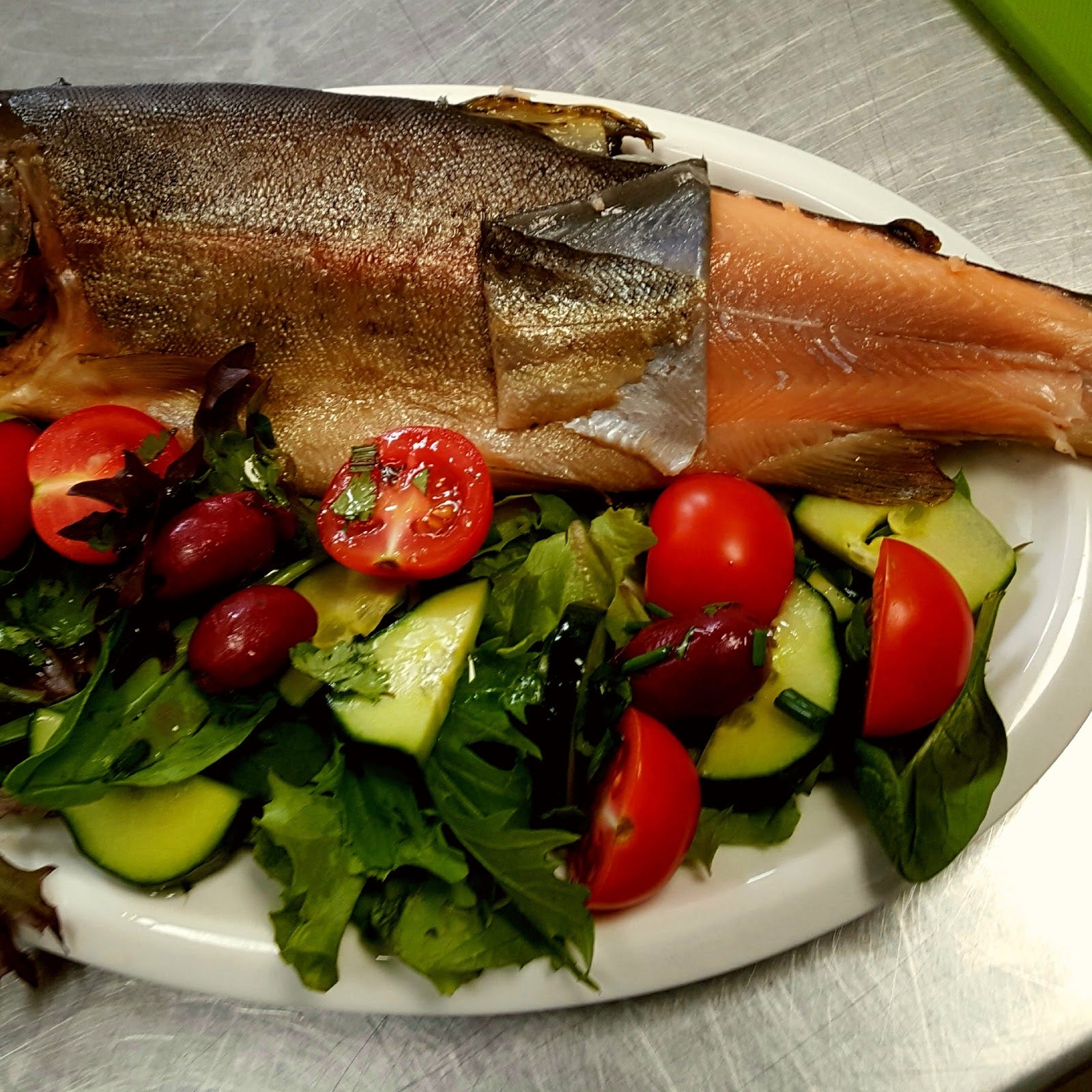 The Drunken Trout Café Menu
Showcasing some of our award winning products, we have a menu that has something for everyone.
We are currently BYO and recommend booking a table ahead of time.



Prices may vary slightly to those listed below.
Starters & sides
Drunken Trout (contains alcohol) $10
Small garden salad $4
Potato wedges (oven baked) $7
Our Signature Main
Smokehouse Sharing Plate - for 2 $50
Smokehouse Sharing Plate - for 4 $90
Other Mains
Warm Whole Smoked Trout & Salad $26



More Mains....
Pearl Cous-cous with Coriander, Chilli
& Lemongrass Smoked Trout $19

Pie & Salad
(Traditional Aussie Meat Pie) $15

Vegetarian - Oven Baked Pizza
topped with tomato, kale, onion
and 3 cheeses $15
Desserts & Sweets
Vanilla Ice-cream & Chocolate Sauce $8
Tiramisu with Cream, Ice-cream or both $8
Cake - home baked $4.50
Raisin Toast $5
Drinks
We have a variety of soft drinks, teas and coffee available.

Alcohol - currently BYO.


Book a Table Online Now
Life's busy. So organizing lunch with me should be as convenient as possible. That's why you can make a booking with me anytime you like, right here on my website. No more restrictive office hours—just choose a time that suits you, and click! - The Drunken Trout Cafe.