The Drunken Trout Cafe will be open for lunch on Sundays. BOOKINGS ESSENTIAL
BOOKINGS ONLY - 12 NOON AND 1:30PM (limited seating)
As from the 12th July '20 we will charge a booking deposit of $10 per person, refundable up to 48hours prior to your table booking, that is by Friday midday for any booking for Sunday lunch.
The Drunken Trout Café, Hanging Rock, NSW
Welcome to The Drunken Trout Café. We named it after our unique range of Drunken Trout snacks - the taste combinations of which have been a closely guarded secret. In a weak, probably boozy, moment we have decided to share it with our café patrons.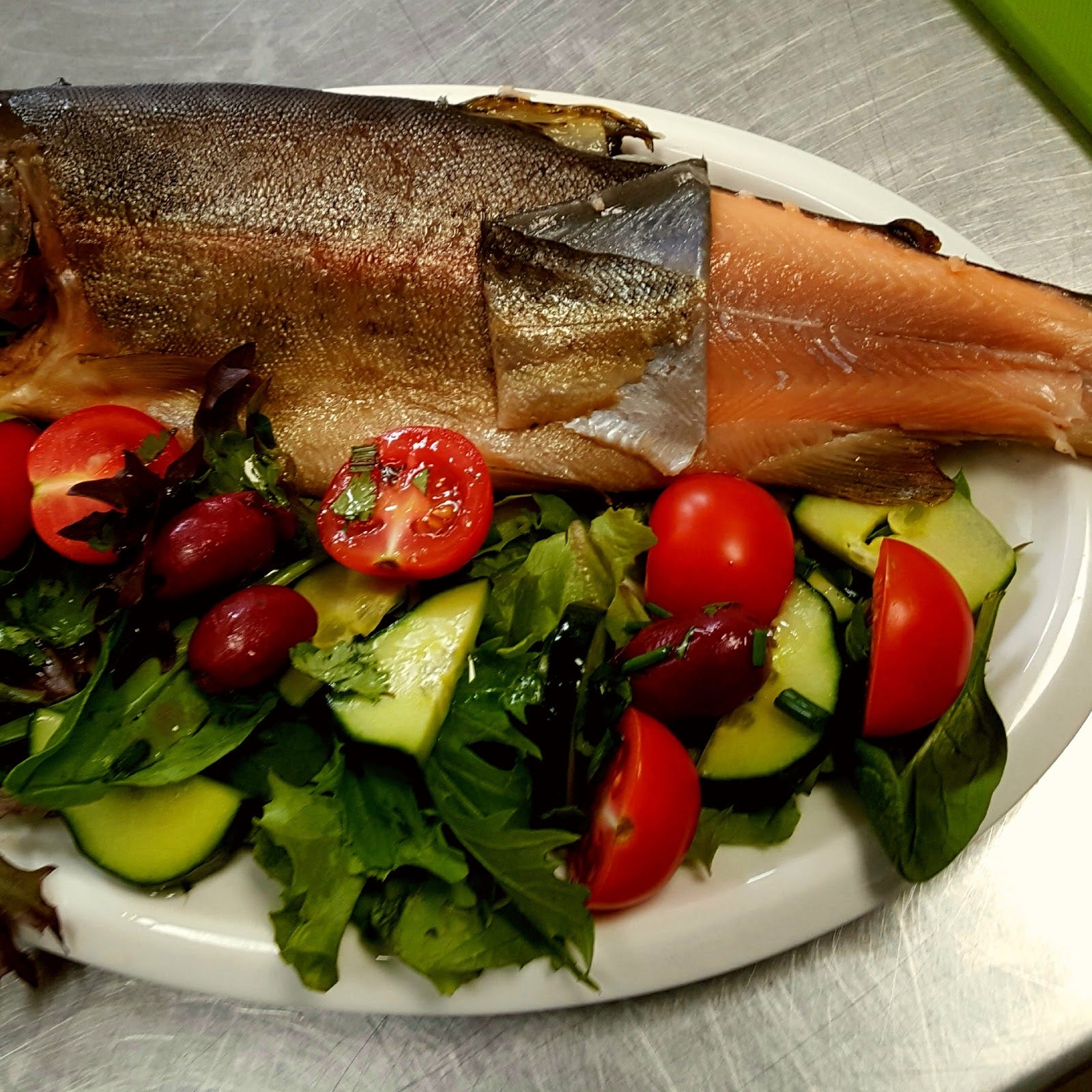 Showcasing some of our award winning products, we have a menu that has something for everyone.
We are currently BYO and advise that booking a table is essential for us to maintain a strict hygene protocol.

Prices may vary slightly to those listed below.
Starters & sides
Drunken Trout (contains alcohol) $10
Small garden salad $5
Potato wedges (oven baked) $9
Our Signature Main
Smokehouse Sharing Plate - for 2 $59
Smokehouse Sharing Plate - for 4 $110
Other Mains
Warm Whole Smoked Trout & Salad $26



More Mains....
Pearl Cous-cous with Coriander, Chilli
& Lemongrass Smoked Trout $21

Pie with Salad Or Chips
(Traditional Aussie Meat Pie) $15

Vegetarian - Oven Baked Pizza
topped with tomato, onion and cheese $16
Desserts & Sweets
Vanilla Ice-cream & Chocolate Sauce $9
Tiramisu with Cream, Ice-cream or both $9
Cake - home baked $5.5
Raisin Toast $5
Drinks
We have a variety of soft drinks, teas and coffee available.

Alcohol - currently BYO.


OPEN for SUNDAY LUNCH
TIMES: 12:00 NOON AND 1:15 BOOKINGS ONLY
(We now charge a booking deposit of $10pp, refundable up to 48 hours prior to your booking,
that is by Friday midday for a Sunday lunch booking.)