Arc-en-Ciel Trout Farm Products
Our products are now available through our online ordering platform provided by Fresho.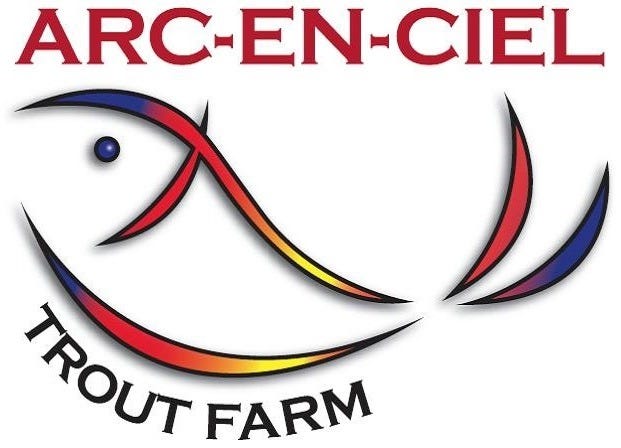 Striving for perfection...
Like all great things, we started at the bottom rung of the ladder. We took a few hits along the way, but with a passion to perfect our craft and become acknowledged artisans in our food production and fish culture, we still learn more each day. That's why we have invested heavily in new technologies to make our business futureproof in the years ahead. SUSTAINABLE, DROUGHT PROOF, ENERGY EFFICIENT AND ENVIRO-FRIENDLY.
Smoked Trout Fillets (Cryovac sealed 2 per pack)
Traditional Smoked Trout Fillets (Plain)
Lemon Pepper Smoked Trout Fillets
Lemon Herb & Garlic Smoked Trout Fillets
Lemon, Basil & Thyme Smoked Trout Fillets
Lemon & Dill Smoked Trout Fillets (Top seller)
Coriander, Chilli & Lemongrass Smoked Trout Fillets
Tarragon & Chive Smoked Trout Fillets
Coconut & Piri-piri Smoked Trout Fillets
Mustard, Fennel & Turmeric Smoked Trout Fillets
Whole smoked and fresh trout
Whole Fresh Trout - sleeved single
Fresh Trout Fillets, skin on, de-finned and pin-boned. Packed in singles.
Whole Smoked Trout - Cryovac sealed singles. Gold Medal and Champion Trout Product 2017.
Smoked Trout Paté - smoked trout blended with cream cheese, and a dash of chilli. Available in 100g, 350g or 500g tubs.
NUNDLE SMOKEHOUSE
Smoked Chicken Liver Paté with bourbon. Available in 100g tubs
Wholesale Supply
We would welcome your inquiry should you wish to stock our products in your store or for your restaurant, café
or delicatessen.
We deliver to most of NSW overnight.
GOLD MEDAL
Whole Fresh Rainbow Trout
CHAMPION TROUT PRODUCT
Whole Smoked Trout
GOLD MEDAL
Whole Smoked Trout
RESERVE CHAMPION SEAFOOD PRODUCT
Blackberry & Vodka cured Rainbow Trout Gravlax