COVID19 We are closed for fishing and tour activities. Farmgate sales are still available.
Farm Tours & Fishing
CLOSED UNTIL FURTHER NOTICE
Groups of 12 to 50 can be accommodated on other days - advance bookings only - school & bus groups welcome! UNAVAILABLE UNTIL FURTHER NOTICE.
Trout Fishing
We are licensed for trout fishing out of our dam. Regrettably due to the drought we are not able to offer trout fishing on the farm at the moment (12 July 2020).
We will happily give you some tips and insider information on where you could try with your own gear in Hanging Rock and vicinity.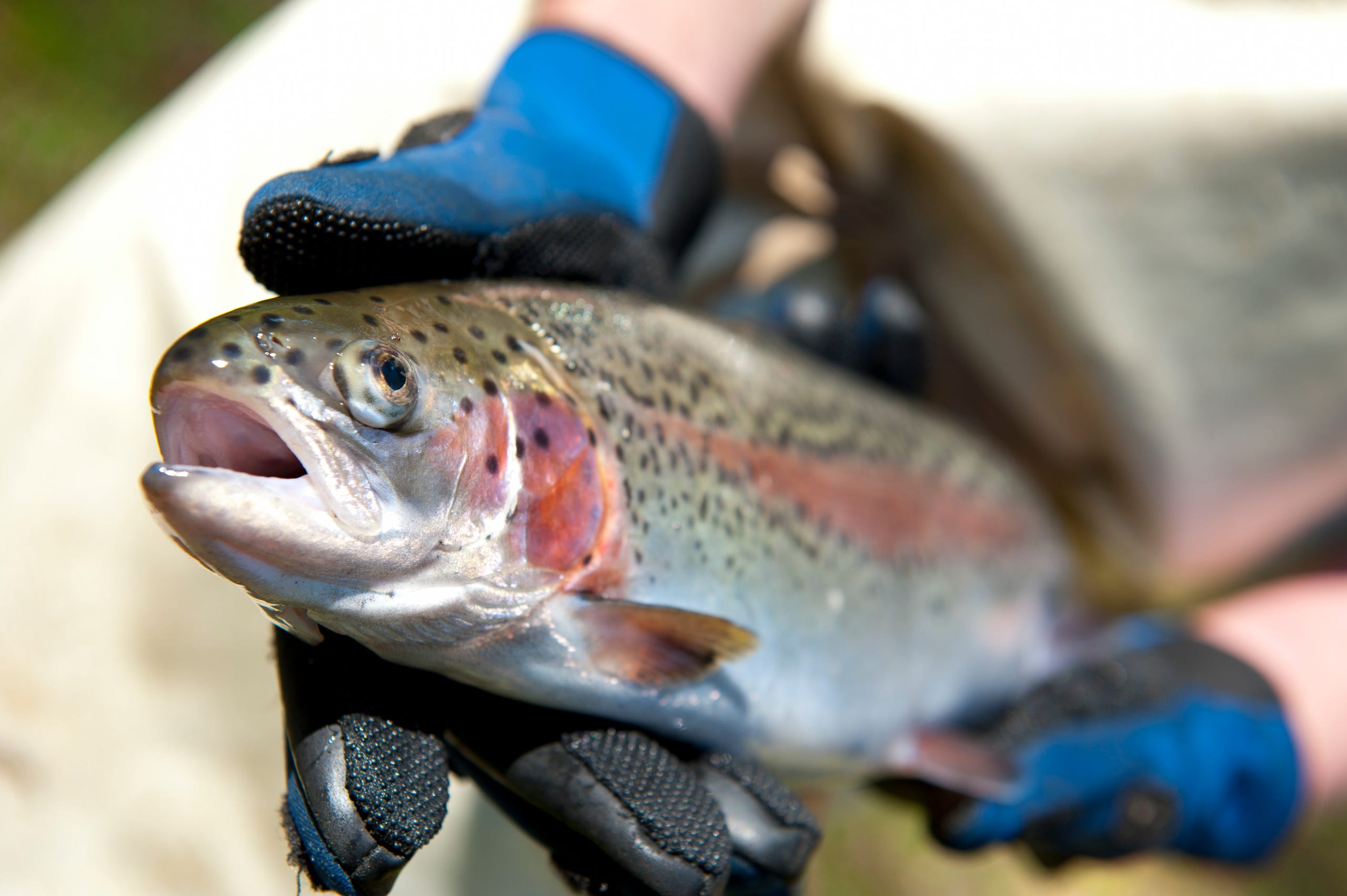 Carefully raised - perfect to catch on light gear
Our fish-out dam when we're not in drought.